About Purple Friday
The 10th of December is Purple Friday in the Netherlands. Purple Friday is a day on which students and allies show solidarity for the LGBTQIA+ community by wearing the color purple. It is a day to shed light on the significance of inclusive spaces and breaking free from heteronormative barriers. LGBTQIA+ individuals face these in all public domains, including higher education, which is why this year on the 10th of December we want to amplify important messages and powerful voices on inclusive practices.
"Studying at a university should be the time where you explore your own sexuality and gender. This can be great and liberating, but it requires a safe environment." – GSA Netwerk
About the event
SCDAI and KIC are partnering up for a Purple Friday Panel Event. During this event our panel will discuss "Being an LGBTQIA+ student in Higher Education in Groningen". If you would like to learn more about students' experiences in regard to this topic and understand what their vision on a more inclusive classroom, curriculum and overall environment is, then join us online on the 10th of December!
Join our livestream which begins at exactly 14:00 and you will have the opportunity to ask the speakers questions and react to their insights! In the days leading up to the event, we will introduce the panelists of the event. Follow live updates on our Instagram page: https://www.instagram.com/scdai_groningen/
Meet our Panel!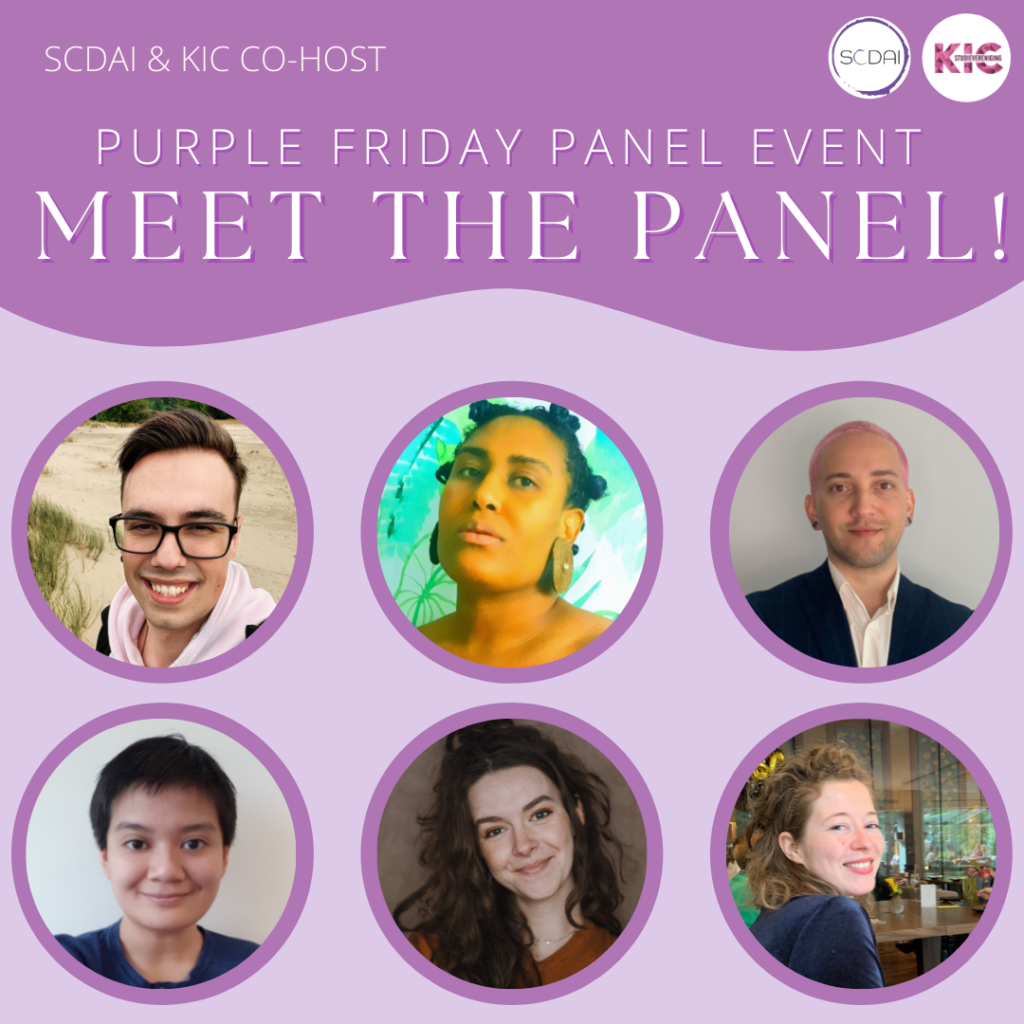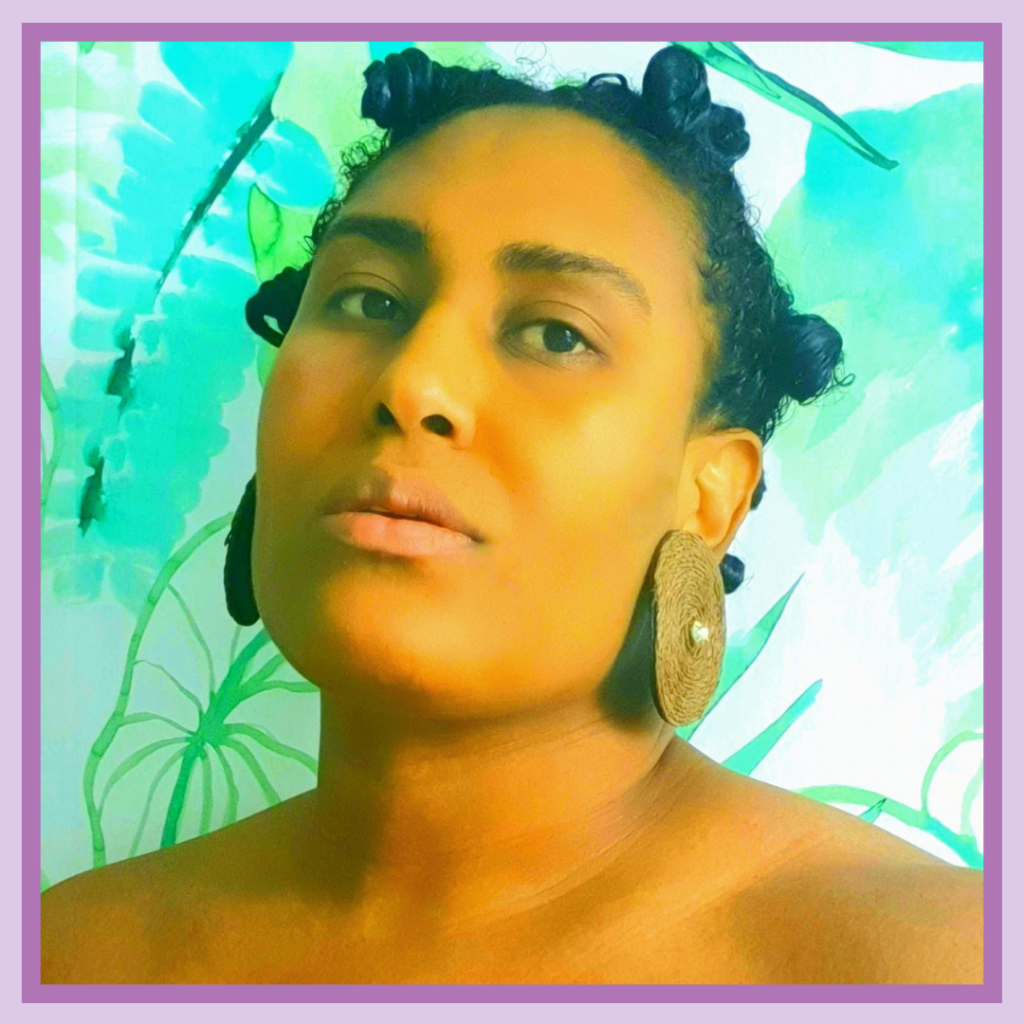 Milly (She/Her & They/Them)
Milly is a Trinidadian born Black, Trans and human rights activist who came to the Netherlands as a refugee. She is also a student at the Rijks University of Groningen in her final year of the Bachelor, Minorities and Multilingualism. She is also an aspiring singer, writer and creative.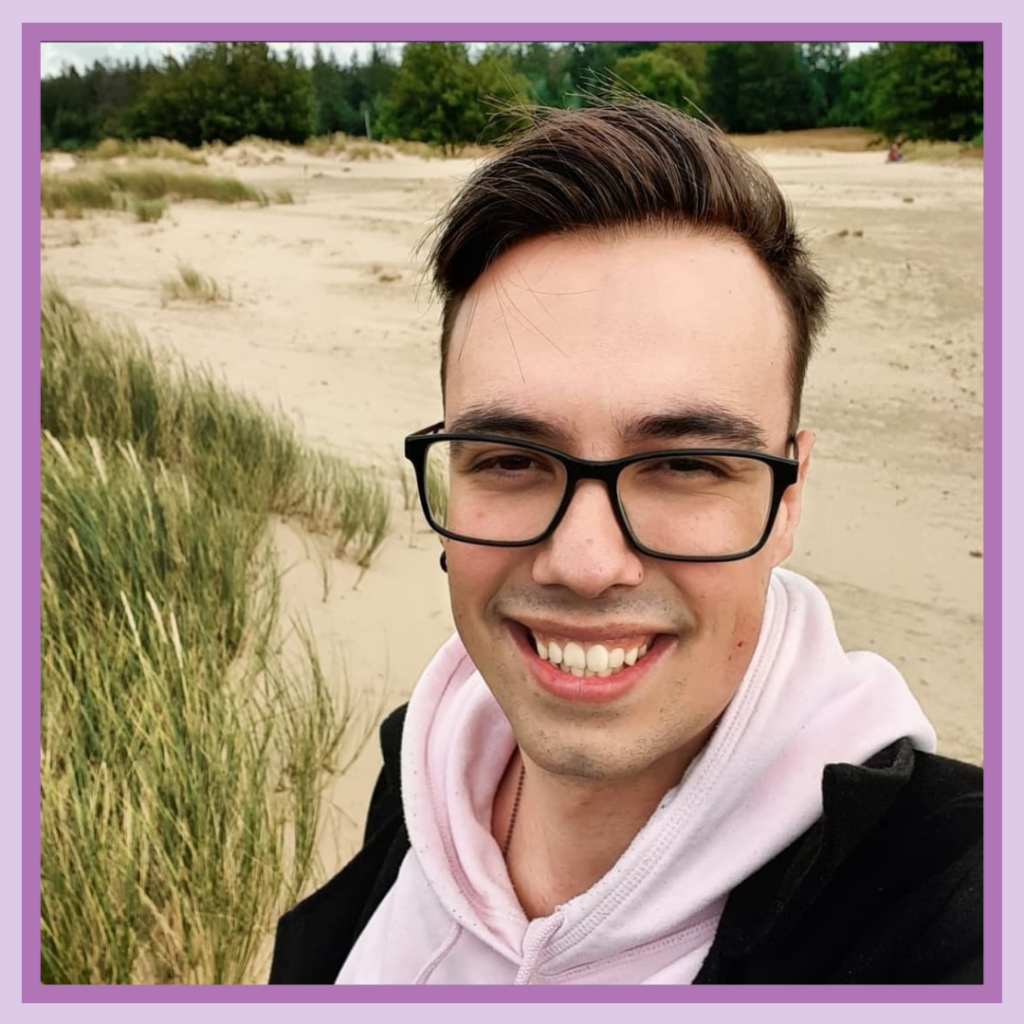 Jorrit Hofstra (He/Him)
Jorrit is 23 years old and he should be in the 4th year of his Communication and Multimedia Design studies at the Hanze UAS in Groningen. However this year he is treasurer for the board of his study association and one of the co-hosts of this event, KIC.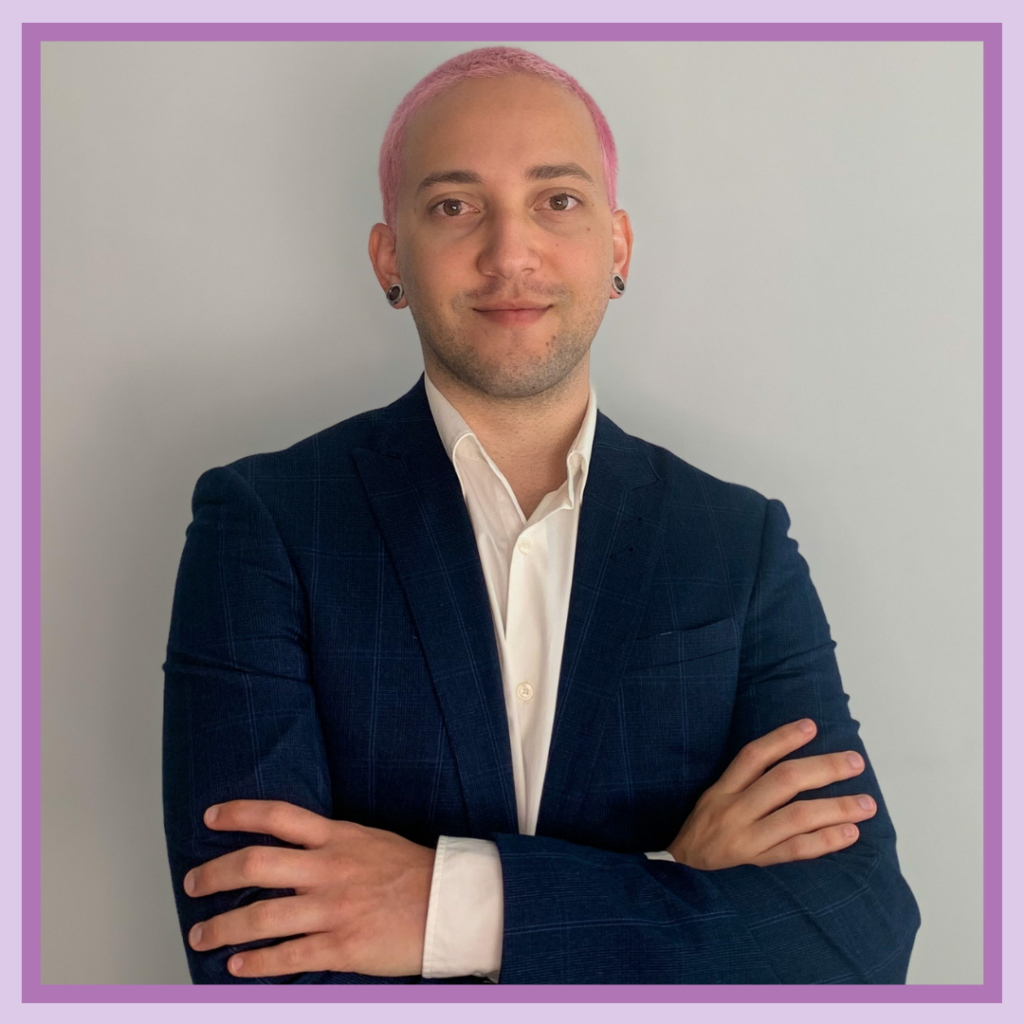 Dener Cardoso Melo (He/Him)
Dener is originally from Brazil but he has been living in the Netherlands for over 3 years. He is currently on the second year of his PhD at the Department of Psychiatry of the University Medical Center Groningen (UMCG). In his free time, he enjoy meditating, doing Pilates, and reading about mental health, diversity, and politics.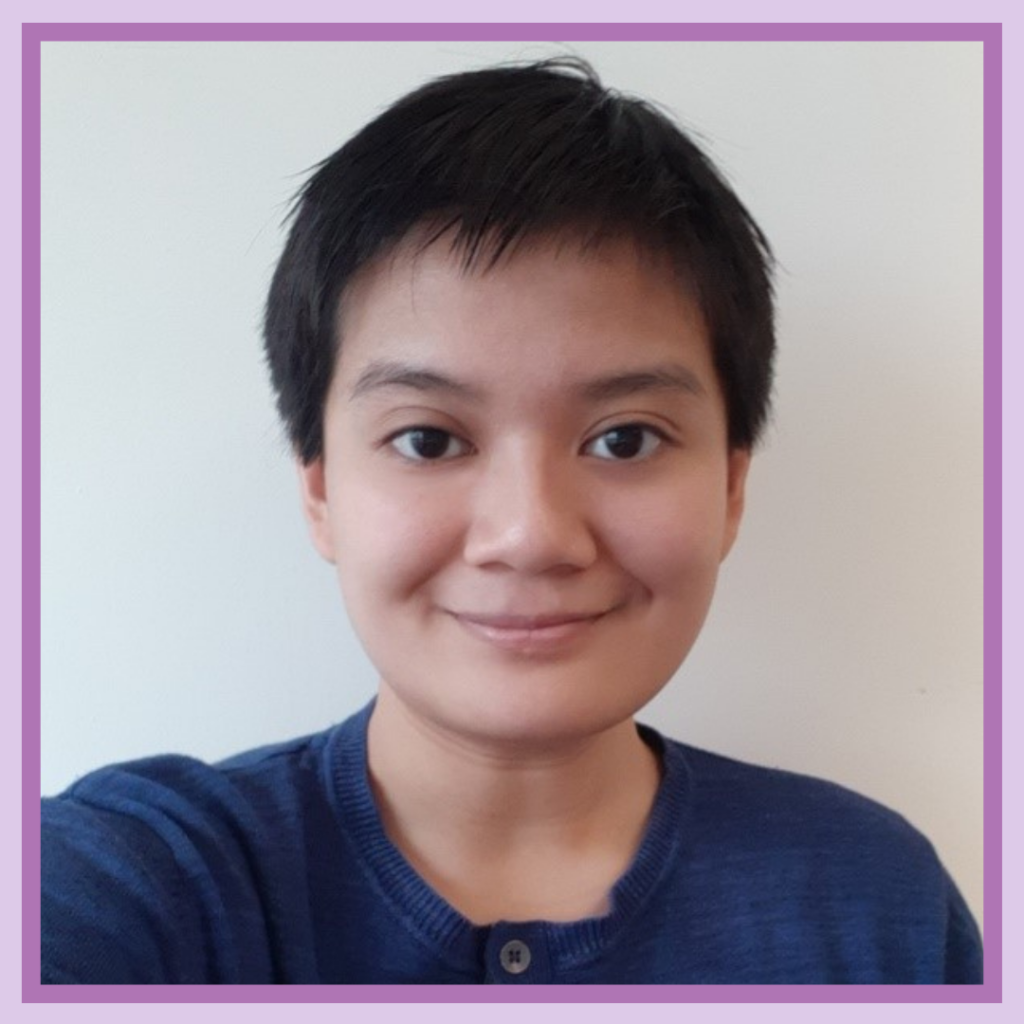 Hawun Harati (They/Them)
Hawun was born with Javanese, Dayak, Chinese and Indo ancestries. They moved to the Netherlands in 2016. After several years of self-discovery and learning to prioritize their health, they realized that they are a queer and nonbinary person. They graduated from the Rijks University of Groningen with BSc in Psychology this year and currently living with their partner in Groningen.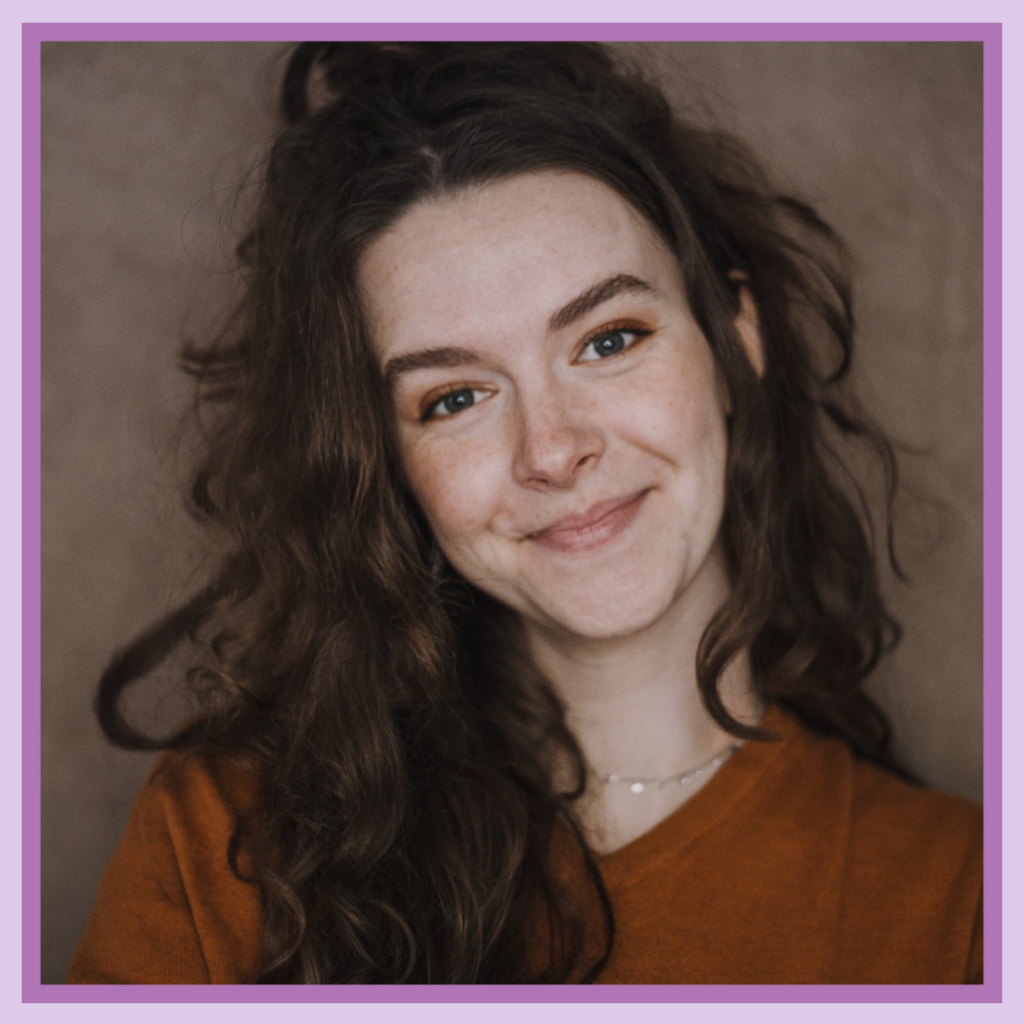 Marit Dotinga (She/Her)
Marit has been a Communication and Multimedia Design student for a while now. She is currently the coordinator of external affairs in the board of the study association, KIC. She lives on a houseboat and is a very extroverted person, which comes in handy with her job as a photographer!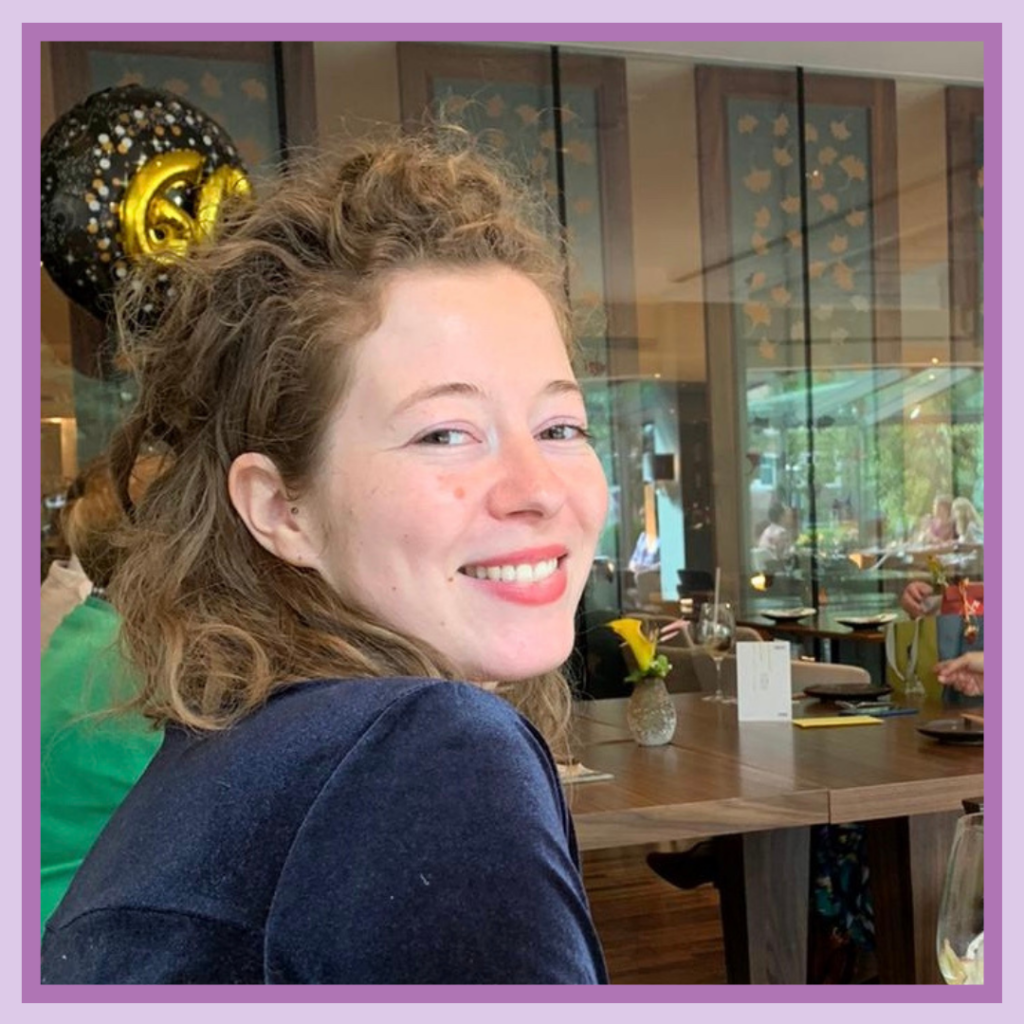 Our Host:

Naomi Spoor (She/Her)
Naomi majored in International Communication and graduated this past Spring with a thesis on systemic racism. She identifies as pan/queer. She is forthright and ambitious and fills her days with interesting and less interesting things, but never at the expense of who she is or what she stand for. Her dream job is to be Alexandria Ocasio-Cortez, but, rudely, that role continues to be filled.