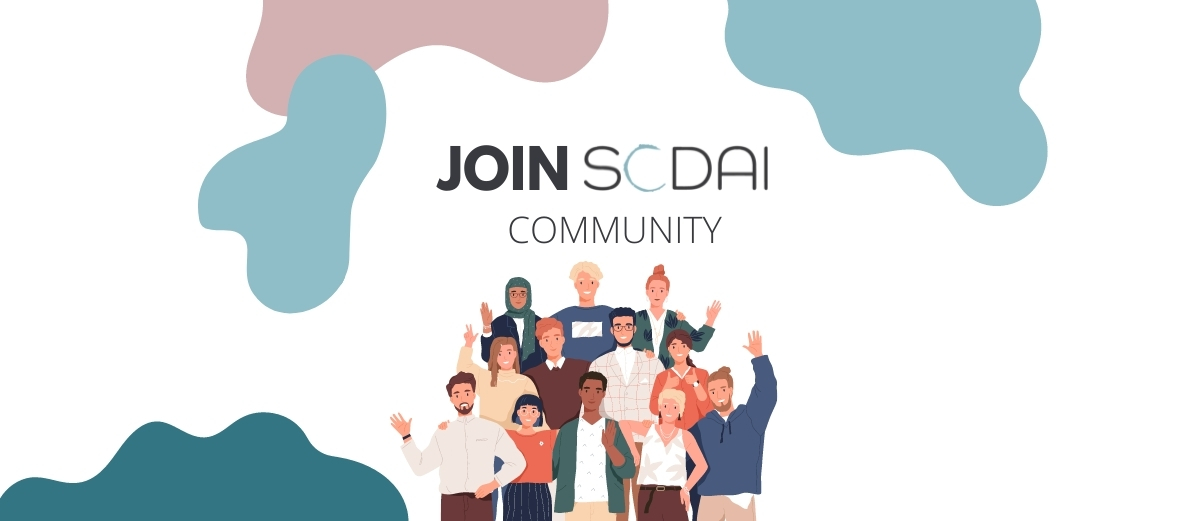 SCDAI Community is a new initiative by us, that aims to create an environment to collaborate and embark on a learning journey together. This is not a permanent position with our team, but rather a (mostly virtual) space to get to share, raise awareness and get to know new people. You can do as much or as little within SCDAI Community.  
By joining the SCDAI Community you will:
Attend bi-monthly events for learning and discussion on topics within the SCDAI range.

Exchange ideas and experiences.

Create content on topics you'd like to raise awareness about. (e.g. on our website in the form of blog posts, on our Instagram through posts/stories/reels, on our Facebook through articles) 

Spend as little or as much time as you'd like to in it.
How to join SCDAI Community?
Fill out the form below with your information and why you're interested in SCDAI Community. 

You will be added to a WhatsApp group chat.
As simple as that!
Please note that SCDAI Community is a space meant for underrepresented students in higher education, as well as their allies. It is meant to be a safe space for people to learn and discuss but not to gaslight and undermine experiences with exclusion. Anyone who breaches the Community Guidelines for SCDAI Community, will be asked to leave.