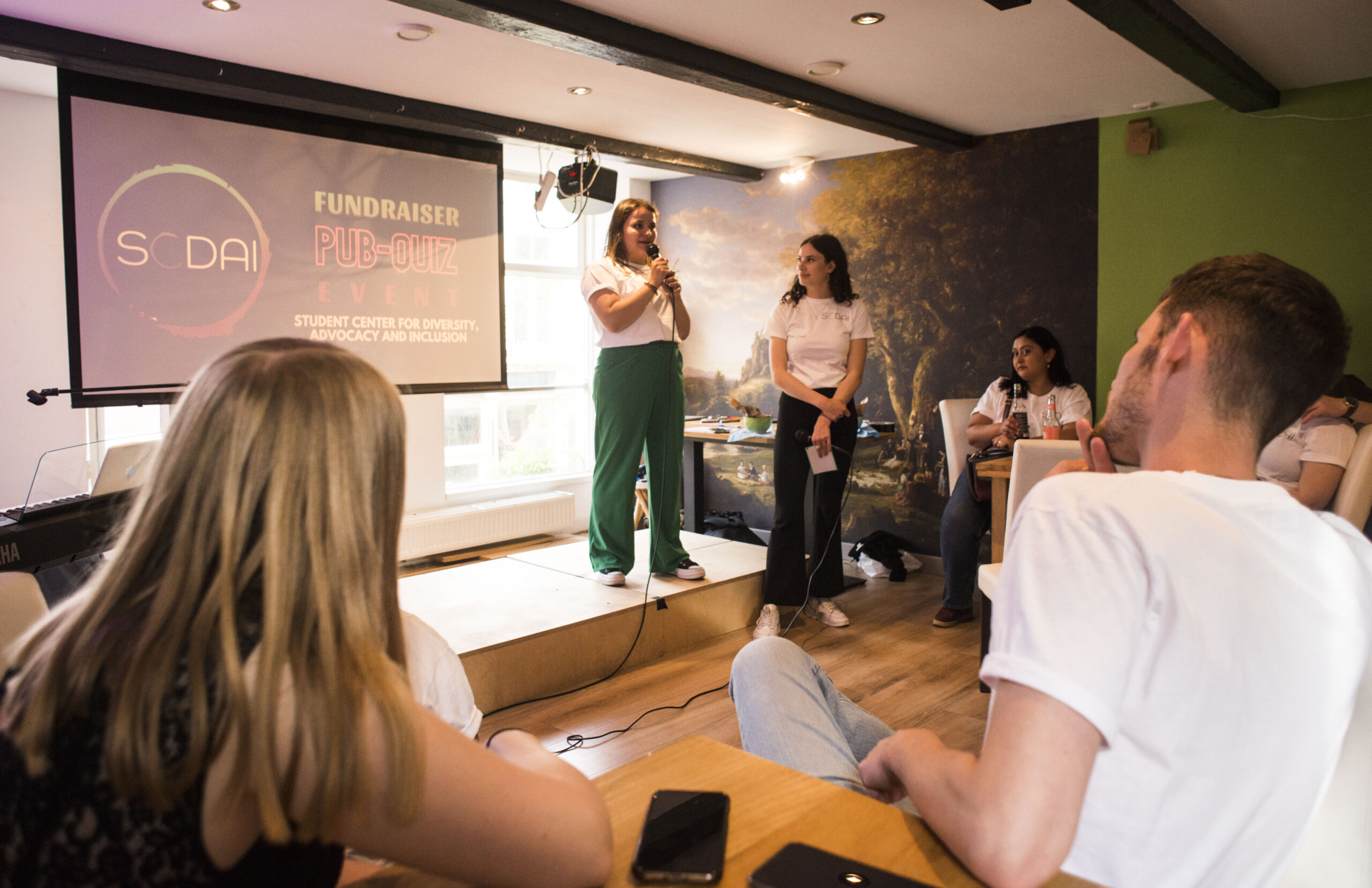 The event
Thanks to everyone who attended our fundraiser and to the ones who directly supported SCDAI. Every cent is greatly appreciated! And even more so seeing our greater community stand firmly behind us – every step of our way. On a very happy note, thanks to all of you, we have managed to collect sufficient funds, which will be able to propel us into registering as an official foundation in the coming months!
If you attended our event and are curious to see the pictures that came out of it – check them out here: weTransfer link
Disclaimer: If you download a picture that shows another person than yourself please ask them for permission before you share the pictures on social media/with a third party. In case you find yourself on a picture that you don't want to be public please let us know and we'll remove it.
We will, however, still need your support, as almost all of the collected funds will go towards registering as a foundation at the Dutch Chamber of Commerce. This means that to be able to best optimize our activities and upkeep our platforms in the long-term, we will also need your (financial, among other) support in the long-term too! You can continue supporting us by donating any amount you wish via the button below. Donate here
Disclaimer: As we mentioned previously, if you are wondering why the account name is to T. Korfe, that is our Human Resource coordinator. Ironically enough, to register as a foundation we need a bank account, however in order to have a SCDAI bank account we need to be registered as a foundation. So inevitably, to collect the funds to be able to register, our HR is providing her account in the meanwhile. Please keep in mind that no funds are being utilized for personal use by any members of SCDAI.
If you would like to follow our journey more closely, besides following us on social media and checking our website, you can also sign up for our monthly newsletter! You can do so here. In this newsletter, we bring to you relevant Diversity and Inclusion news and events in higher education, underrepresented students' issues, recap of our monthly SCDAI activities and invitations to join us for various activities that are relevant for underrepresented students in higher education.
What will the money be used for?
First and foremost the money will be used for getting registered as an official foundation at the KVK (Kamer van Koophandel / Dutch chamber of commerce). This is so important to us because it will give us the opportunity to produce sufficient funds, either by acquiring donors or by receiving compensation for our services such as for instance workshops, collaborations or other projects.
However, this process of registration alone is already quite expensive. For instance, we would need to pay for a notary to set up the statutes for our foundation and pay the different fees for the registration.
But there is more…
Sustaining an organization like SCDAI costs money.
Not only do we want to ensure that we provide qualitative educational content, our team also works very hard to ensure this content is accessible to all of you – and that requires funds. For instance,
An Adobe Creative Cloud account to edit our podcast episodes and video content
A premium Canva account to design our visual content.
A website domain & host platform
An email platform for our team members and for SCDAI as a whole
Event and activities costs (travel fees, guest fees, venue fees etc.)
All of which is currently being financed by our dedicated team, all of whom wholeheartedly believe in this organization and want to see it prosper. However, as SCDAI continues to grow, so do our costs and it is no longer sustainable for our team to finance all these expenses.
Once we are financially able to complete the first step, we can move forward with our long term goals to establish SCDAI as an institution that can holistically work towards fostering a more inclusive and diverse environment in higher education in Groningen – and in the Netherlands as a whole.